We are the explanation experts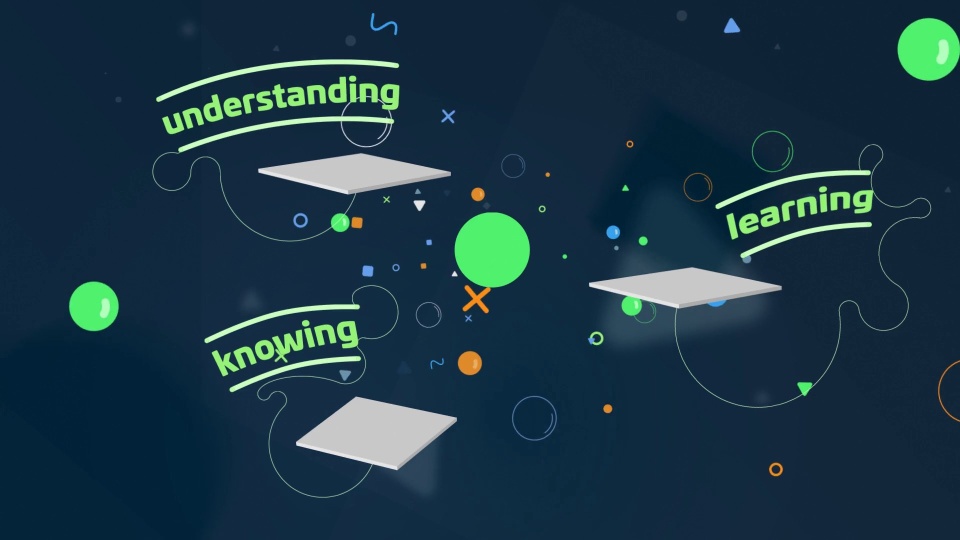 More than 700 customers, including half of the 30 companies listed in Germany's blue-chip DAX index, have placed their trust in the team, the know-how and the methods of the explanation experts of explain-it – as a result, we are not only a leading provider of explainer videos and e-learning solutions, but are also an organization that helps make the world a little easier to understand every day. How do we do that? Just click on this video.
Explainer videos
With our explanatory videos we get to the heart of any complex subject in a simple way. You can choose between our classic hand-drawn cutout animation video, individually animated videos or videos in your unique corporate design.
Micro, mobile, video – this is how e-learning works today!
Our interactive e-learning solutions use gamification elements like quizzes and CTAs to create even higher involvement and sustainable sharing of knowledge. No matter whether you are interested in micro-content provided in the form of an interactive explainer video or comprehensive training – we offer the right product for your topic and your goal.
Leading provider of explainer videos
With over 50 permanent staff in two locations and having produced more than 5,000 explanatory films, we are one of the leading providers of explainer videos in German-speaking countries. Our more than 700 explain-it customers include small- and medium-sized enterprises as well as big-name brands such as Allianz, Bosch, Coca Cola, L'Oréal, Samsung and Siemens.
"Many thanks for your very swift and flexible cooperation. You managed to explain a complex project within three minutes in an entertaining and comprehensible manner. We are really satisfied with the result of the film!"
Nursen Acil, Senior Consultant, Allianz Managed Operations & Services SE
"We receive very good feedback on our film from all sides. The project management was precise and flawless. Once again, a big thank you goes to the whole team for a fantastic collaborative effort, real commitment and, above all, an outstanding result!"
Christine Weyrich, Project Manager and Regional Coordination, Siemens Stiftung
"Our collaboration with explain-it, and above all the result, made a great impression! It was fun working with such a professional team and we are already looking forward to possible follow-up projects."
Christian Rasche, European Design Machine & Marketing Tool Manager, Coca Cola Europe
"The collaboration with the team from explain-it was very professional and refreshingly relaxed at the same time. The result is two very accomplished films that explain complex facts very simply. The outstanding project management was the icing on the cake in our partnership."
Nico Kirch, Marketing & Communications, DB Mobility Logistics AG
"We were very impressed with the quality and professionalism of the explain-it films. The ability of the explain-it team to turn complex facts into a simple story received very good feedback from our customers. Keep up the good work."
Torsten Goldbecker, Senior Marketing Manager, Wincor Nixdorf International GmbH
"Our collaboration was really enjoyable: very nice, always open, reliable and flexible."
Annette Hirsch, Marketing, Europäische Reiseversicherung AG
"The energy transition brought to life! We were able to use the explanatory films by explain-it to illustrate the control levers of the energy transition in an entertaining way – and show what the companies in the Thüga Group are doing to make sure the transition succeeds. The films are the result of pleasant and professional teamwork."
Florian Amberg, Public Relations, AXA Konzern AG
"We exceeded all previous click rates with the film in the first week. With the "explain-it concept" we've obviously found exactly the right way to awaken interest and enthusiasm for our range of products and services. explain-it played a significant role in this success. We would like to thank the whole team for its professional approach – a sequel is not out of the question!"
Thomas Raupach, Manager Online Marketing, ThyssenKrupp AG
"explain-it helps us to convey complex matters relating to products and services in an easy-to-understand way [to our customers and not least to our 3,000 field staff]. The pared-down presentation is intrinsic to the concept and is already helping to limit consultation with departments to the essentials."
Markus Kühner, Product Sales and Marketing Director, Adolf Würth GmbH & Co. KG
"We are really delighted with our explanatory film – just as you promised! We were able to rely on you completely, from formulating a concept together and deciding on the details of the text all the way to the actual filming. The fact that you questioned any changes and talked us out of some of them was particularly helpful, because you spoke from experience and made it sound plausible."
Claudia Bernecker, Marketing Manager, FlexLink Systems GmbH
"I always felt that I was in good hands with Ms Kammermeier and her team. It couldn't have gone any better on the part of explain-it – I'm delighted!"
Frank Topp, Technical Training Consultant, RWE Power AG
"Once again, many thanks to the whole team! We are already looking forward to the follow-up projects."
Bettina Schmidt, Director Corporate Communications, TECOSIM Venture AG